Welcome to Tasarı Educational Institutions Konya Branch
TC MEB SPECIALLY TASARI KONYA PERSONAL DEVELOPMENT COURSES is to create a pioneering and innovative model in education.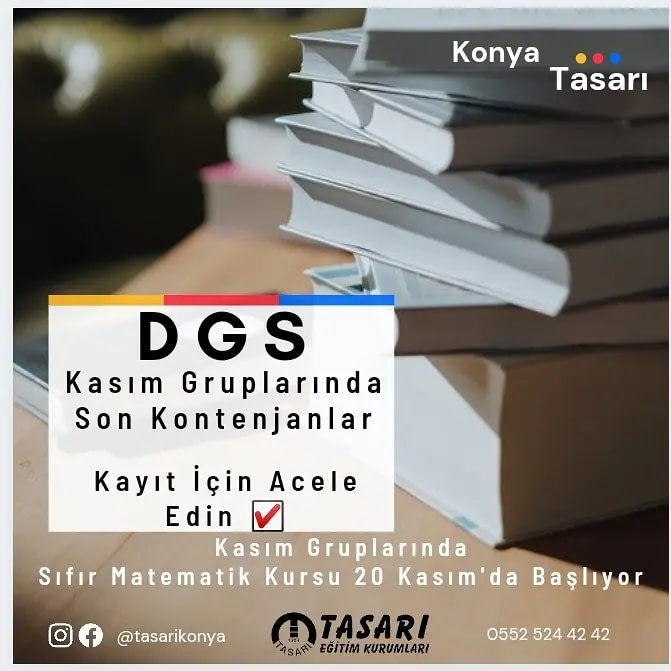 Our institution has the distinction of being the first educational institution in Turkey in the fields of DGS, ALES, YÖS, Open Education and KPSS.
With the success of placing tens of first places in Turkey in the DGS department since 2000 and placing more than 1800 vocational school graduates in Turkey's most distinguished universities, it has made it accepted that it has no alternative in this regard.
Thousands of questions, trial exams, question banks and quizzes prepared by our expert teachers in DGS, ALES, KPSS and YÖS departments have carried the students to success in the YÖS exam applied by many universities, as in the ÖSYM exams, and enabled them to earn the departments they want. We provide all the necessary support for our students to enroll in the university without any problems.
The institution, which proved its success in this field in its ISTANBUL branches, has shown this once again with its ANKARA – IZMIR branch. Our education and management staff are now in KONYA with their publications that are accurate and suitable for the exam content.
We have full confidence that we will continue to achieve the same success in KONYA with our education staff and administrators.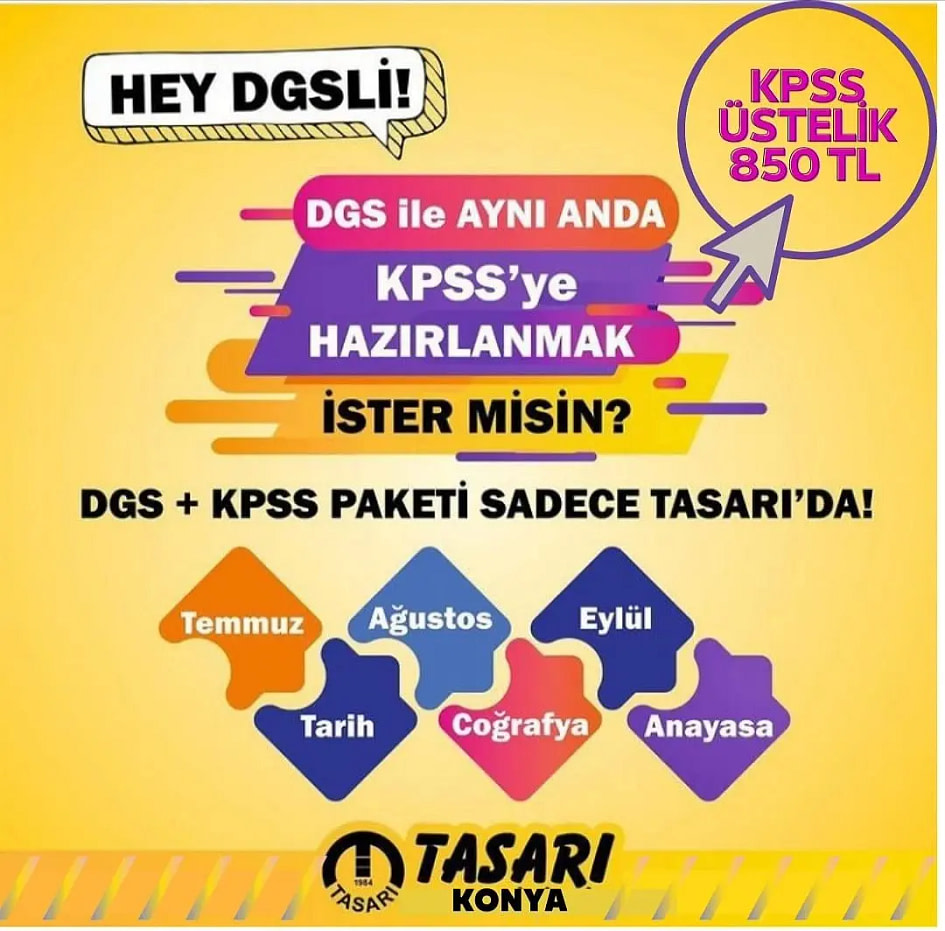 2021 – 2022 DGS Registrations continue! Lessons begin with zero mathematics on november 20…
Registration for 2021 – 2022 DGS November groups has started… Hurry to use the advantages of early registration.
DGS Turkey trial exam calender announced!!!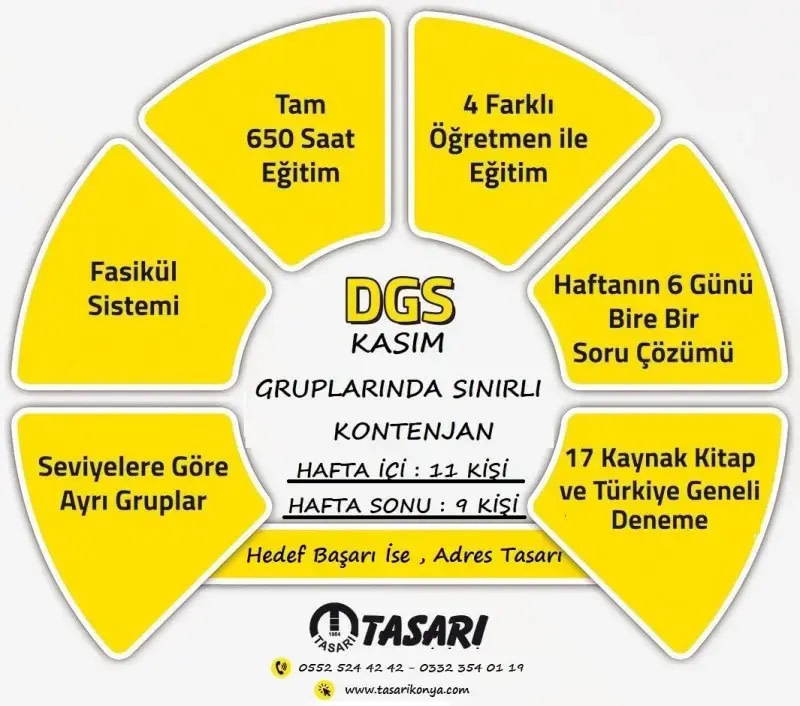 What students are saying?
"I prepared for the exams with the 2019 - 2020 Term Tasarı Konya. I won the Law Department of KTO Karatay University. Thank you to all my teachers who supported me along the way."
"I prepared for the exams with the Tasarı Konya branch in the period of 2019 - 2020. In this process, with the help and great effort of both the administration and our teachers, I won the Electrical-Electronics Engineering degree at Selçuk University. If the target is success, the address is the Tasarı."
ARE YOU READY TO START WITH THE TASARI?
oopbook Bookstore & Tasarı Konya
20% discount now with the cooperation of oopbook Bookstore and Tasarı Konya!
Fill out our pre-registration form for your preferred training.
Pre-registration Application Form